Elementary School of Koroni:  The students of the 6th grade of the Elementary School of Koroni, with the guidance of their teacher Fotis Berdeklis, created in the courtyard of their school a beautiful botanical garden full of aromatic and medicinal plants. This action is part of the skills workshops for the school year 2021-2022.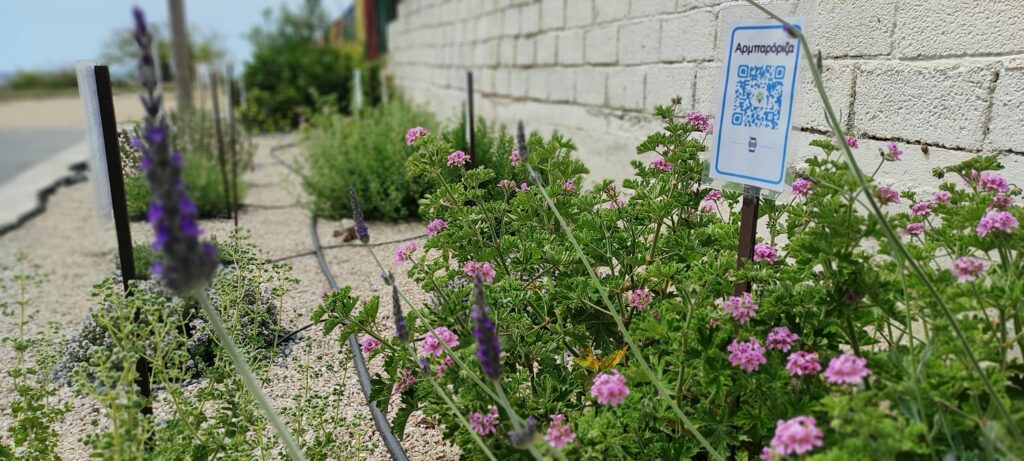 In the garden, you can find plants such as thyme, lavender, sage, juniper, rosemary, louisa, lemon thyme, oregano, etc. With the use of technology, one can be informed about them simply by scanning the special QRcode sign(that is next to them). You can also search the website of the botanical garden and find out about the plants that are hosted in it.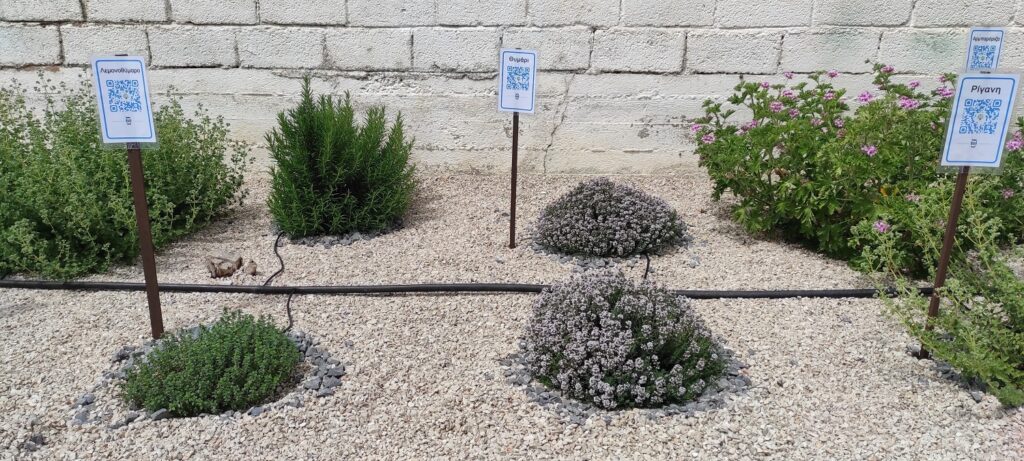 The botanical garden has also an irrigation system using Arduino, which was programed by the students. The temperature and humidity sensor receives data and then the garden is watered automatically.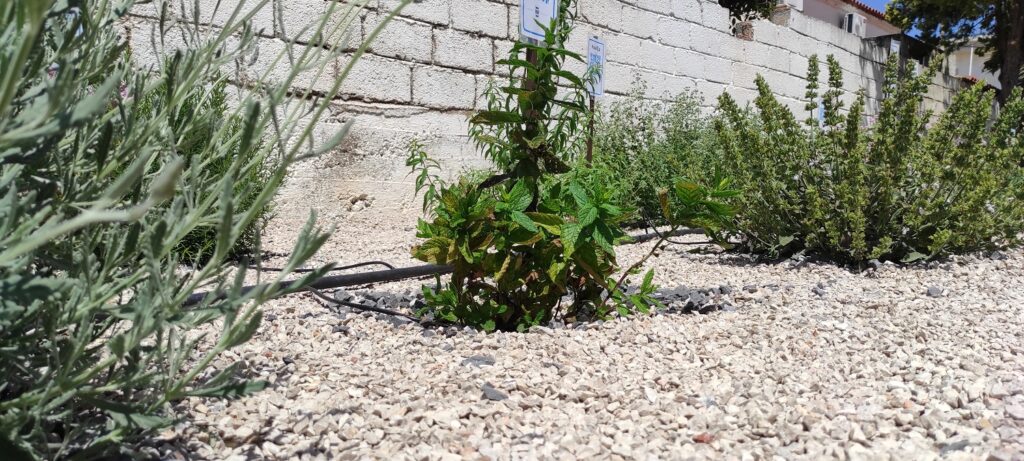 Next school year, the school is planning to create a small dryer on its premises, so that after the harvest of the herbs, they can be packaged and distributed free of charge to vulnerable social groups living in the local community. At the same time, the production of short videos of cooking recipes using the herbs of the garden is planned, since the traditional Mediterranean Diet includes the periodic use of herbs.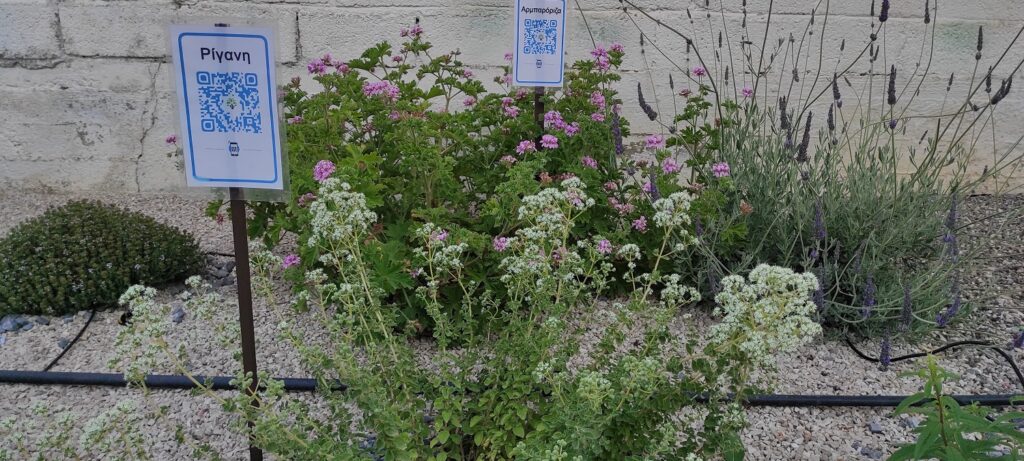 The video of the creation of the botanical garden is posted on the YouTube channel of our school "Primary School of Koroni".
A visit to our garden will change your mood and will fill you with special aromas!