Celebrating Italian Gastronomy: Week of the Italian Cuisine in the World
November 13

-

November 15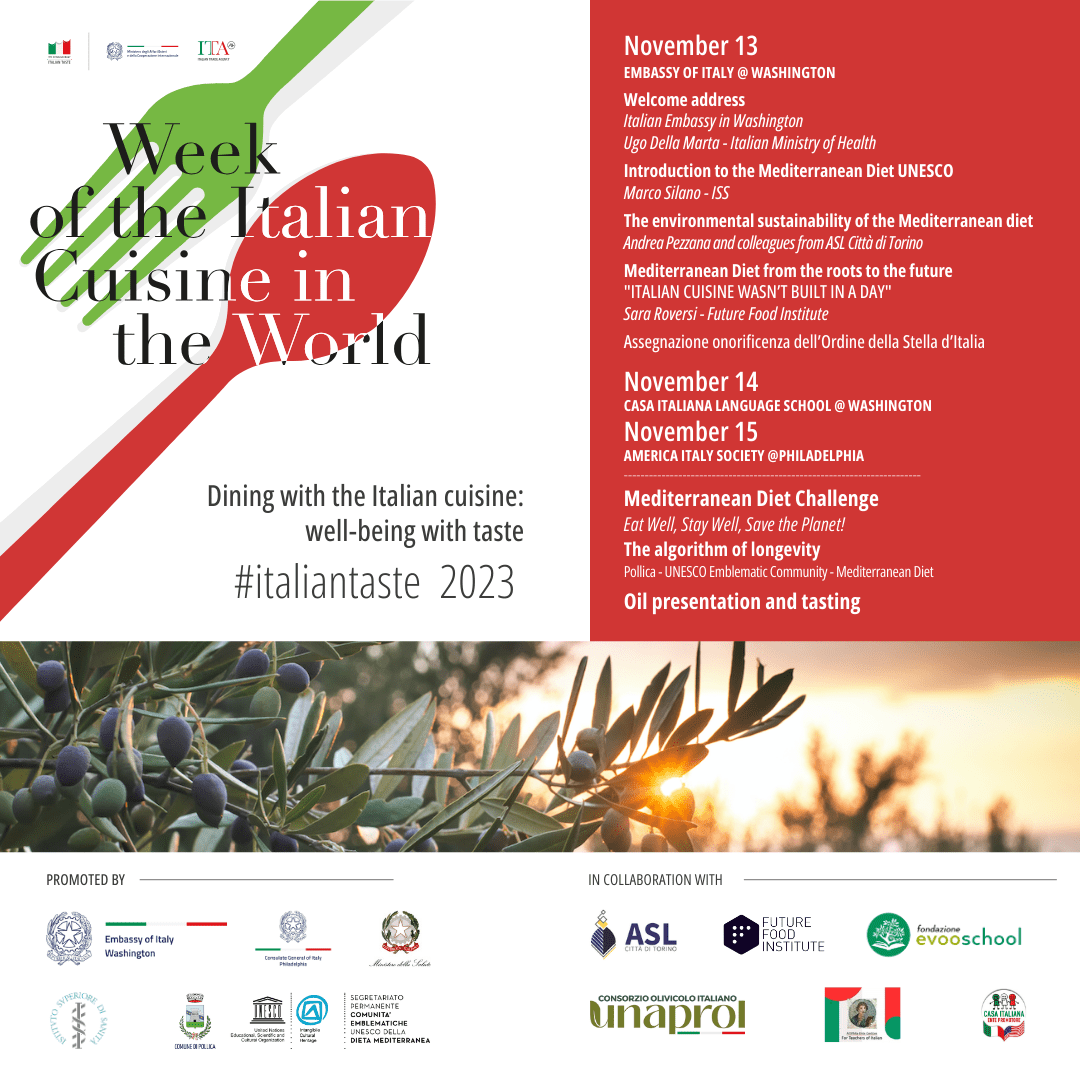 A journey through taste and tradition, starting November 13 at the Embassy of Italy in Washington. Dive into the heart of Italian culinary art and discover the secrets of well-being with every bite.
13 of November:
Embassy of Italy, Washington: A warm welcome address by the Italian Embassy and insights from Ugo Della Marta of the Italian Ministry of Health.
Mediterranean Diet UNESCO Introduction: Unveil the layers of this world-renowned diet with Marco Silano from ISS.
Sustainability at Its Best: Learn about the environmental aspects of the Mediterranean diet with Andrea Pezzana and team.
A Culinary Odyssey: "ITALIAN CUISINE WASN'T BUILT IN A DAY" – a special presentation by Sara Roversi of the Future Food Institute.
Then a prestigious honor with the "Ordine della Stella d'Italia" award ceremony.
14 and 15 November:
Casa Italiana Language School & America Italy Society: Continue the celebration in Washington and Philadelphia with more enriching experiences.
Mediterranean Diet Challenge: Embrace the "Eat Well, Stay Well, Save the Planet" motto.
Discover the longevity algorithm in Pollica, a UNESCO Emblematic Community, and indulge in an exclusive oil presentation and tasting.