Trame Mediterranee Food Theatre
8 August 2022

-

26 August 2022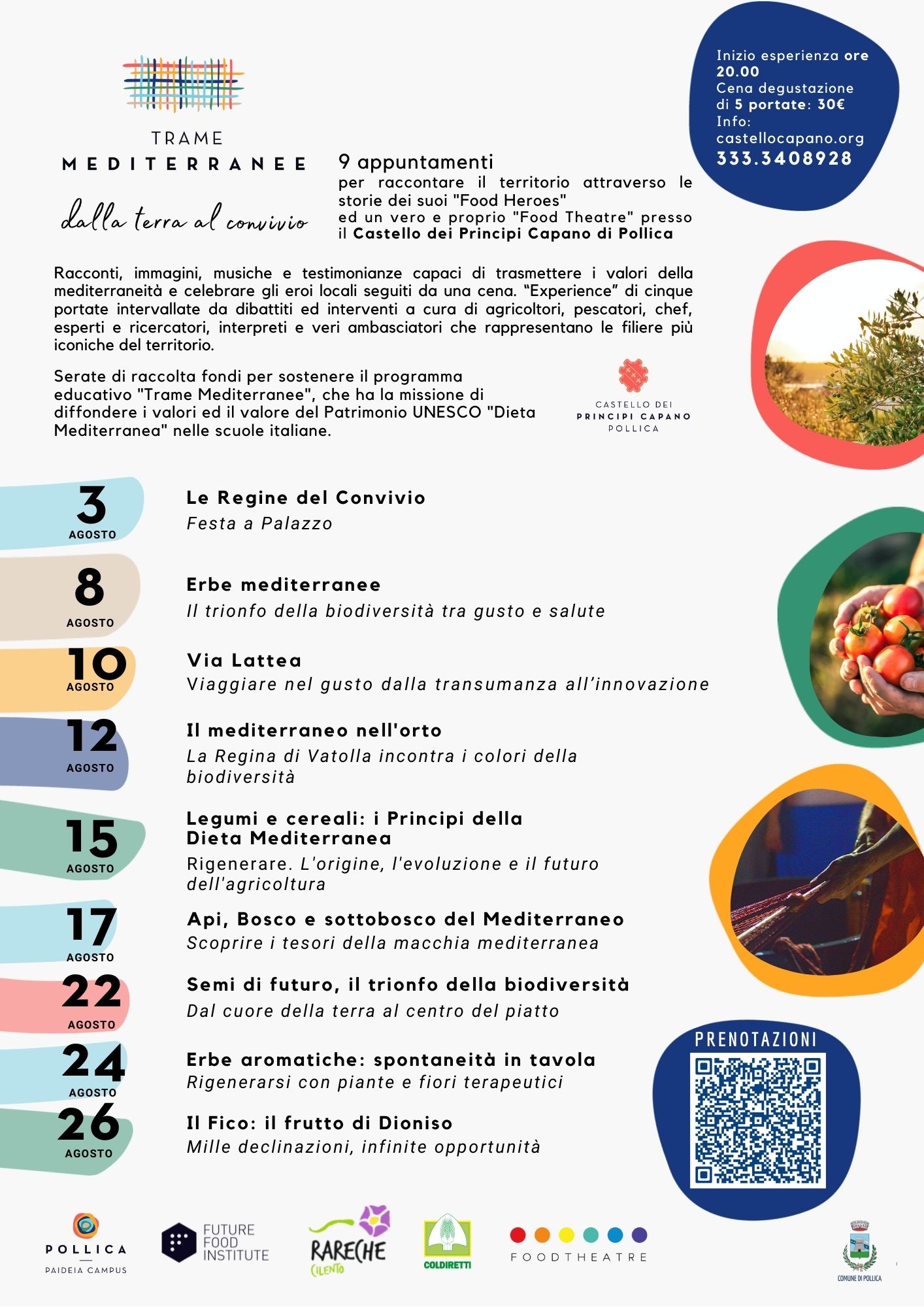 Stories, images, music and testimonies capable of conveying Mediterranean values and celebrating local heroes followed by a dinner. "Experiences" of five courses interspersed with discussions and speeches by farmers, fishermen, chefs, experts and researchers, interpreters and true ambassadors representing the area's most iconic supply chains.
9 appointments to tell the story of the territory through the stories of its "Food Heroes" and a real "Food Theatre" at the Castle of Princes Capano in Pollica.
Fundraising evenings to support the educational program "Trame Mediterranee," which has the mission of spreading the values and value of the UNESCO Heritage "Mediterranean Diet" in Italian schools.