Sea Gastronomy Festival returns to Tavira's table
20 May 2022

-

12 June 2022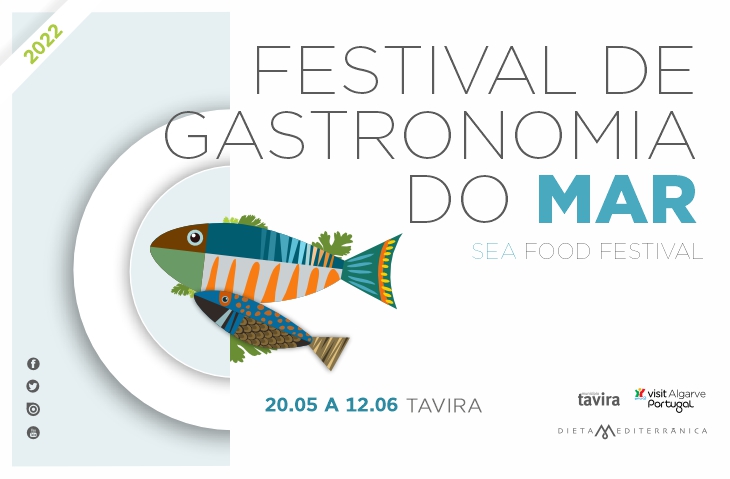 From May 20th to June 12th, the flavors of the coast set the tone for the menus of the 20 establishments in Cabanas, Santa Luzia, and Tavira that joined another edition of the Sea Gastronomy Festival.
Oysters, anchovy, cod, mackerel, salmon, tuna, sea bass, croaker, grouper, octopus, cuttlefish, squid and shrimp, together with regional wines and sweets, invite a celebration of the Mediterranean lifestyle.
The appreciation of traditional cuisine, characteristic of the classification of the Mediterranean Diet as Intangible Cultural Heritage of Humanity by Unesco, in line with the wisdom and mastery of chefs and cooks define this Festival.
The freshness and appreciation of seasonal products, as well as the socializing between family and friends are a constant, year after year.
Participating establishments:
À do Peixe – Restaurante de Grelhados

Ai mãe

Cais do Gilão

Casa do Polvo Tasquinha

Coisa Linda

Eco Hotel Vila Galé Albacora

Filomena's – Restaurante – Tapas – Bar

Franganário

Gilão Restaurante

Guarda Rios – Hamburgueria e Tapas

O Xalavar

Pestiqueira Belmar

Restaurante Ponto de Encontro

Queen's

R&M by Telma

Rooftop Nomad Restaurant & Bar

Tasca do Rato

The Old Barrel

Restaurante Vale d' El Rei

Zeca da Bica
As in other editions, customers of this event are eligible to win numerous prizes.
For more information see booklet.